Quality from Faroe Sheep
There's nothing like the feeling of a real sheepskin rug – we take pride in offering a wide variety of sizes, shapes, and colors of luxurious Faroese sheepskins for your home. All of our skins are unique and natural – our skin have not undergone an unnatural chemical treatment in the manufacturing process.
All sorts of colours
There is a large color variation on the Faroese sheepskin. At our shop you can choose between skins in solid colors like white, black, grey and brown or many-coloured skins that stand out with their unique color scheme.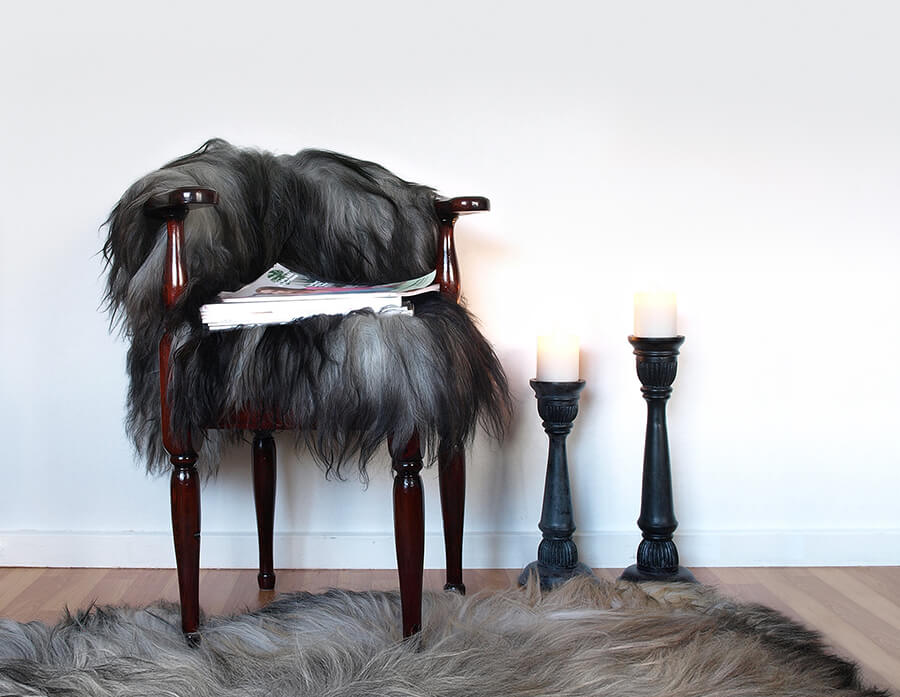 All sorts of colours
During the cold winter months nothing is like a cozy and warm living room allowing you to stay warm and comfortable. A sure way to create more coziness in the living room is to throw a sheepskin over your favourite chair. Maybe on the floor as well, for cold feet.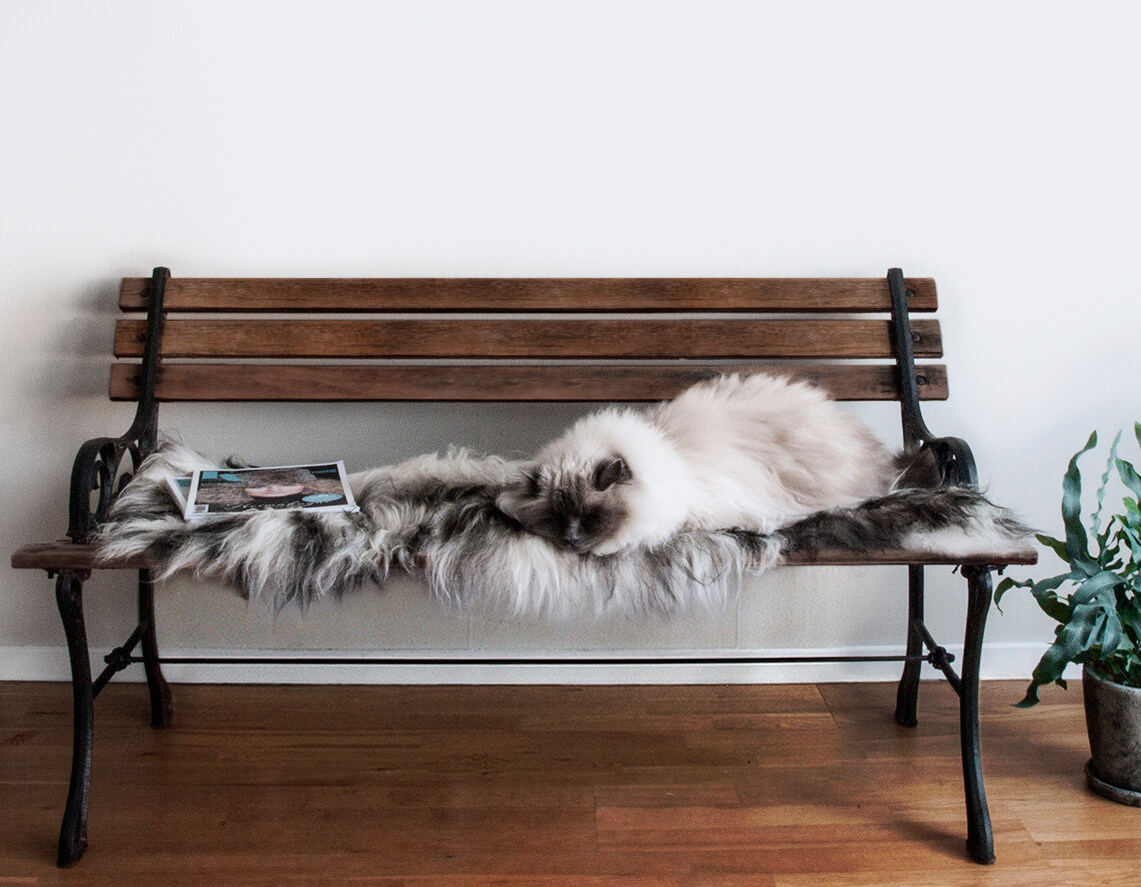 Impressed guests in the entry
What better way to impress your guests than by a stylish and cozy entry space, where the natural sheepskin which has it's place on the foyer bench, will make your guests feel cozy as soon as they walk through your door. A sheepskin in the entry is an affordable way to make a large impact.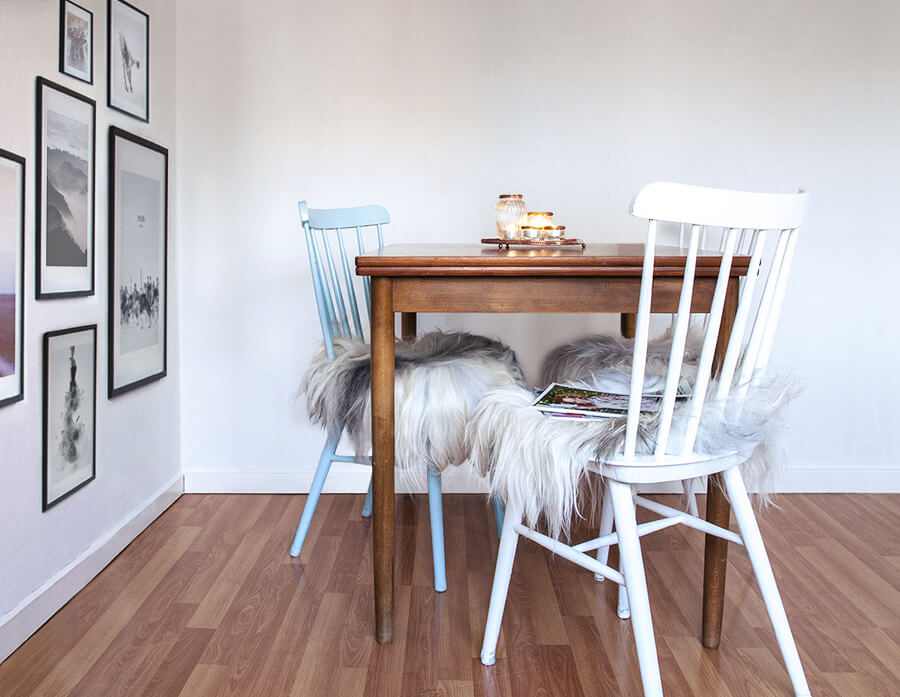 Dining room in style
The sheepskin cushions from Faroe Sheep are perfect for the hard wooden chairs at the dining table and will surely bring both style and comfort to your dining room. Click here to see our selection of sheepskin cushions, that can be bought from only DKK 350,00.